WHY VIRGINIA REVOLUTION
One club.  One home. One family.
At Virginia Revolution, the qualities and skills we develop and nurture on the soccer field mirror those respected and sought in our society. We develop these qualities using our innovative coaching techniques at all levels. We are unique in that we support all our programs with trained coaches. Our coaches aspire to develop more than a soccer champion, they develop future leaders.
VA Revolution is proud to call Revolution Fields home. From high quality turf pitches and stadium seating to The Legacy Club and rooftop bar, we strive to create an elevated experience for families and their players.
Vision Statement
Our goal is to inspire the surrounding community to find their passion in the sport and to remain active in sports throughout their teen years and live more healthy, fulfilling and well-rounded lives as a result.
Mission Statement
Our mission is to develop players of all ages and abilities as well rounded people on and off the soccer field through a positive and collaborative environment with a focus on developing technically, thinking critically and connecting personally.
OUR PRINCIPLES
Lead by Example
Be the change you want to see in the community. Come prepared and ready to give 110% all the time. Demonstrate integrity and leadership to take charge of what needs to be done and drive toward your goals.
Progress is Endless Embrace The Process
Always reflect on the purpose of the journey and stay focused on your goals. There are no shortcuts on the road to success. Embrace challenges, trust in coaching leadership and enjoy the process.
Pathways
Our values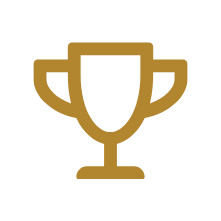 Honorable
Demonstrating integrity, honesty, accountability and positivity within and outside the club to foster a fun and inclusive environment.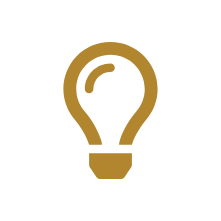 Competitive
Engaging every challenge and being the best version of yourself through the wins and losses.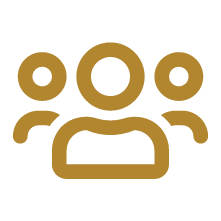 Collaborative
Working together as one community across teams, programs, and the other clubs for the betterment of our players.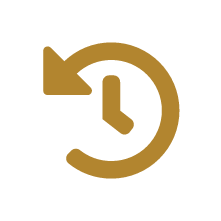 Disciplined
Exhibiting the commitment to set a goal and the strength to follow each step to achieve it.
WHAT PARENTS
ARE SAYING
Virginia Revolution Soccer has been a bright light for my nine year old son. For several reasons, we have never committed him to a full time sports program. As a parent in Loudoun County you can almost feel like your child will be behind in skill sets even at the young age of nine. Most children start before they even head into kindergarten in our area. I knew my son had some skill and desire but I didn't want to throw him immediately into a competitive environment before he built up some confidence in his ability. Coach Niko was understanding of our situation from day one. Both he and Coach Hans are talented and knowledgeable in both the sport and in coaching. They are firm but flexible and laced with humor, the type of coach every kid should be able to have in their life if they truly love a sport. I feel so lucky to have fumbled upon this great association for my kids. I would recommend this program to anyone. If you want a reasonable practice and game schedule with a supportive group of parents and professionals willing to tap into each child's talents and individual skill sets, you can rest assured your child will come out with not only more skills but a greater sense of pride and a better grasp of sportsmanship and all the valuable life lessons you can gain from such a great team sport when it pairs with good coaching. My sincerest thank you to Coach Niko and Coach Hans. You have no idea the difference your program has made for our child in such a short amount of time.
close

read more


Kelly
The winter clinic offered through Revolution Soccer has been fantastic. My son's foot skills are greatly improved, the drills have been exciting for the boys, and off-the-ball movement is noticeable. The balance of teamwork and self awareness has been a tremendous help in creating opportunities for individual and team growth. My son looks forward to every practice to learn and be with his teammates.
close

read more


Kim
We have two children in the Virginia Revolution soccer club. I can only say positive things about our experience with the coaches and the teams. The coaches are top notch professionals and our kids teammates have become their best friends. In terms of soccer skills, I have seen both of my children improve greatly with each season and clinic (winter/summer). Most importantly, they are always having fun! The coaching staff does a great job keeping the kids engaged and learning new skills. We moved to Revolution when it first started and are proud to see it become the finest club in Loudoun. I highly recommend VA Revolution to anyone who loves soccer as much as we do.
close

read more


Brad
Great club! Both our boys play for Revolution and love it. All the coaches are professionals, not parents being volun-told to coach. They offer opportunities year round at all levels for player development. This club definitely feels more like a soccer family than a soccer team. We couldn't be happier we found Virginia Revolution and plan on staying with them as they continue to outpace surrounding clubs.
close

read more


Kenley
SUBSCRIBE TO
OUR NEWSLETTER